41.
Giles, Lamar:
Fake ID.
I really love that there are more YA books around with lead characters who aren't all white, but this one still left things to be desired for me.
It was a bit difficult to see past the sexy-lamp-female characters whose main motivation is often looking good for the guys. The main character also has the issue that he's said to have certain traits and doesn't really show them, and the big reveal of the main twist also fell a bit flat.
40.
de la Pena, Matt:
The Living
There none of the two female characters pass the sexy lamp test. Some of the things that happen are also a tad too convenient and the book reads as though it really wants to be an action movie. Still, I read it while wandering around in Munich, and it works. I am looking forward to the sequel, hoping that the female characters in the book will also get their chance to shine.
It's really refreshing to see a main character who is not white and whose background informs his character and many of his decisions without the entire story being about his race. He's also not the only PoC in the novel, there are a diverse cast.
39.
McKinley, Robin:
Beauty.
I like McKinley's world, and her heroines. I did not like that "beauty" really must end up beautiful because there can't be any non-beautiful heroines anywhere ever. I also didn't like the invisible servants, or the continued proposing, even though that, of course, is there also in the original.
38.
McKinley, Robin:
The Hero and the Crown
.
I should have read this book when I was a lot younger, I would have really loved it. I love that the heroine has to work to get where she wants, and I was happy to revisit the world of
The Blue Sword
.
37.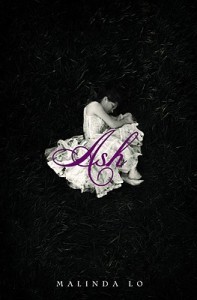 Lo, Malinda:
Ash.
What drew my interest was the beautiful cover and the heterocentric pearl-clutching I'd seen over this online over bisexual Cinderella. It's as though some people were shaken down to their fundamental because this wasn't the "Original" fairy tale. Given the fact that fairy tales are an oral tradition and versions tend to vary wildly this is a pretty strange outlook, and it got odder. Apparently even today Disney's Cinderella is many people's romantic dream. Well, good for them, they've got their billion-dollar-franchise, and now those whom Cinderella doesn't fit have this book.
I liked the beautiful style, the bisexual characters, that same-sex couples exist, that it has strong female characters and even occasionally people who communicate. I enjoyed what the author does with the fairy world, the dreaded love triangle, the fact that there are characters who take the initiative and have plans.
I didn't like the plot holes and moments in which characters went off the rails and acted in unexplained and plainly odd ways that didn't seem in keeping with traits established earlier.