46.
Robinson, James A., Acemoğlu, Daron:
Why Nations Fail: The Origins of Power, Prosperity and Poverty.
It's makes its main points, "democracy and a certain level of centralisation are important for success" and "extractive regimes cause nations to fail" over almost 500 pages, with many examples. I enjoyed it, overall, and I believed it, though I am not knowledgeable enough to fact-check the economy behind it all.
Towards the end, it seemed to grow tame, too. I'd have wanted a more detailed insight into the US and other western states, because though the book keeps making the point that extractive regimes lead to the downfall of a nation, nowhere does it take the plunge and say what else these regimes can look like and that they don't need to be governments. It seems pretty clear that if you look at the US in the right light, the very companies who shrotlisted it as their book of the year have an awful lot in common with the extractive people causing the poverty in millions throughout history.
45.
Davis, Lindsey:
Enemies at Home
I liked the last Flavia Albia mystery and this one was no exception. Even though the solution to the crime is not entirely unexpected the characters really grow on me. The outlook that slaves in Rome could expect is expectedly bleak and the characters react as unsympathetically as one might expect, though this is hard to bear especially from the main characters (especially coming from Flavia I'd have hoped more, though that, in turn, would not have been realistic, I suppose).
44.
Levy, Michael:
Kosher Chinese: Living, Teaching, and Eating with China's Other Billion
As "Western person travels to "exotic" location and writes about it" books go, this was a good one. I'm neither very familiar with Jewish culture in the US nor rural Chinese culture, and the book offered both. The cultural divide and the difficulties the characters met bridging them were fascinating as well.
43.
Peters, Julie Anne:
Lies my girlfriend told me
I really wanted to like this book, but can't. I think that under the right circumstances, say, if you were a very middle-class US-American female teenager and had had a struggle with coming out, then that makes sense. A lot of the issues Alix faces are informed by her background and upbringing and drove me nuts. (Why does she say she "deserves" a car? If she wants a car so badly, why can't she be bothered to even research cars she thinks would be good herself?).
The parts at the beginning of the book in which Alix is still trying to figure out what happened to her girlfriend are interesting to read, after finding a new fling things get old. Thirty pages on it just gets cheesy and after that I just stopped caring, though I did finish it.
The preachy parts about coming out and The Gay Experience I could have done without, but I suppose in a different mindset I might have appreciated them.
42.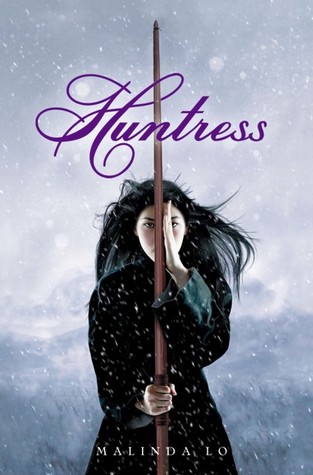 Lo, Malinda:
Huntress.
Maybe it's because I listened to this as an audiobook, but I could never really get into the characters the way I did in "Ash". I enjoyed the world building and the plot as ever, and the style and words make this book definitely worth the read.